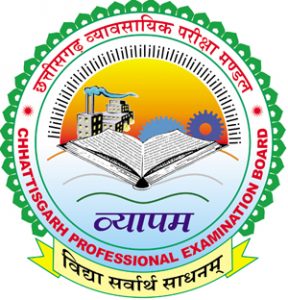 Join India's Top and Leading CG Pre B.Ed Entrance Online Coaching Classes at Very Affordable Online Coaching with Complete Study Materials, Books, Notes, Practice SET and Many More………..
CG Pre. B. ed Highlights
Conducting Body
CPEB (Chhattisgarh Professional Examination Board)
Name of Exam
Chhattisgarh Pre B.Ed Examination
Exam Frequency
Once a Year
Exam Level
State Level
Application Online
Online
Application fee
✔ General – INR 200

✔ OBC – INR 150

✔ SC/ST/PwD – INR 100

Official Website
http://www.scert.cg.gov.in/
About CG Pre B. Ed-
Chhattisgarh Pre B. Ed (CG Pre B. Ed) Entrance Exam is a state level entrance exam held for candidates who want to pursue teaching professional course. The Chhattisgarh Professional Examination Board (Vyapam Bhavan, Sector- 19, Atal Nagar-Nava Raipur, Chhattisgarh, Pincode- 492001) conducts this exam for admission to the various Bachelor of Education courses (B.Ed. courses) provided by various colleges across the state Chhattisgarh.
CG Pre. B.ed Exam Date-
| | |
| --- | --- |
| Event | CG Pre. B.ed Dates |
| Notification | 3rd week  April 2023 |
| Online Application form | 3rd week  April 2023 |
| Last Date of Application | 1st week  May 2023 |
| Admit Card | 4th week  May 2023 |
| Exam Date | 2nd week  June 2023 |
| Result | 4th week  June 2023 |
| Counseling | July 2023 |
Find below our main feature of CG Pre B.Ed Online Coaching Classes-
✔️ Top quality CG Pre B.Ed Online live lectures.
✔️ CG Pre B. Ed course oriented faculties.
✔️ Best books, assessment sheets, notes, PDFs etc.
✔️ Topic-wise weekly tests series.
✔️ Comprehensive study plan for CG Pre B. Ed
✔️ Sample solved Questions and Answers (Sample Solved Q&A).
✔️ Affordable CG Pre B. Ed COACHING fees.
and many other facilities and help available that will help you to crack your upcoming B. Ed entrance.
CG Pre. B.ed Eligibility-
Educational Qualification

✔ Must have a Full-Time graduation Degree in the respective discipline from a university or institution that is recognized by the government

Minimum  Marks

✔ Applicants of the general category must have secured a minimum of 45% marks in the qualifying examination, i.e. graduation or post-graduation, and for reserved category students only 40% marks are sufficient.

Age Limit
✔ Minimum Age: 21 Years

✔ Maximum Age: 35 Years
CG Pre. B.ed Exam Pattern-
Exam Mode – Offline
Type of Questions – Objective or MCQ type
Marking Scheme –
There will be no negative marking.
Each correct answer will fetch you 1 mark.
Subjects
No. of Question
Total Marks
Duration
General Mental Ability
30
30

2 hours

General Knowledge
20
20
General Hindi
10
10
General English
10
10
Teaching Ability
30
30
Total
100
100
Let's talk about CG Pre B. Ed Colleges,
CG Pre. B.ed Colleges List-
| | | |
| --- | --- | --- |
| Colleges | Location | Seats |
| College of Teacher Education | Raipur | 75 |
| RITEE College of Education | Raipur | 80 |
| Pt Harishankar Shukla Memorial College | Raipur | 80 |
| Vipra Arts, commerce & Physical Education College | Raipur | 80 |
| Bhilai Nair Samajam College | Raipur | 80 |
| Mahatma Gandhi College Raipur | Raipur | 80 |
| Central College of Education | Raipur | 80 |
| Bhilai Maitri College | Bhilai | 80 |
| Swami Shri Swaroopanand Saraswati Mahavidyalaya | Bhilai | 80 |
| Meduka Shikshan Samiti | Bilaspur | 80 |
| Gyanoday College Education | Janjgir | 80 |
| Surya Mahavidyalaya | Jagdalpur | 80 |
| Sandipani Group of Institution | Durg | 80 |
| Shri Shankaracharya Mahavidyalaya | Durg | 80 |
| Kamlakant Shukla Institute | Baloda Bazaar | 80 |
| Shaildevi Mahavidyalaya | Durg | 80 |
| Samadhan College | Bemetara | 80 |
| Gyan Roshani Lok Kalyan Sansthan | Janjgir | 80 |
| D.A.V. Model College | Durg | 80 |
| Kamla Nehru Mahavidyalaya | Korba | 80 |
| Parwati Institute of Training Research & Management | Surguja | 80 |
| Kalyan Post Graduate College | Bhilai | 80 |
| Christ College | Bastar | 80 |
| Saint Harkewal Shiksha Mahavidyalaya | Surguja | 80 |
| Jagatguru Sankracharya College Of Education | Bhilai | 80 |
| Gyandeep College of Education | Janjgir | 80 |
| Khalsa College | Durg | 80 |
| Maulana Azad College of Education | Bilaspur | 80 |